Foundation Repair in Glendale Arizona
Homeowners should be aware of the problems and follow the correct methods or tips will help in reducing the effects of expansive soils which can create problems in the foundations. Sometimes concrete slabs of houses develop hairline cracks over the period and during that stage itself it has to be cleaned and filled with glue or similar materials for preventing it from further expanding. Maintaining a consistent moisture level is also essential for the maintenance of the same. In dry periods, it is necessary to keep the foundation moist, for avoiding problems that can arise due to shrinking soil. Monitoring the drainage is another important factor and properly sized and installed gutters and downspouts will direct the water away from home for preventing heaving. Rainstorms will create paddling of water and direct it to a distance is also important, and for this, a French drain can be installed.
Foundation Repair Expert Glendale Arizona (602)418-2970
No Results Found
The page you requested could not be found. Try refining your search, or use the navigation above to locate the post.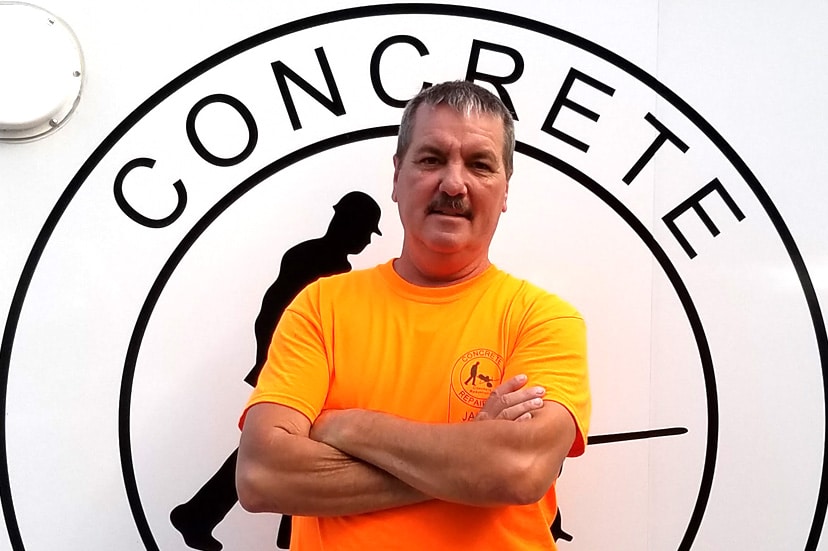 James Belville
Foundation Repair Expert
Concrete Repairman LLC – a fully licensed, bonded and insured foundation repair company serving customers in Phoenix and surrounding areas in Arizona. We have over 30 years of experience installing, and repairing, home foundation cracks, floor crack structural stitching, floor leveling, stem walls, post tension, monolithic and resurfacing foundation damage for homeowner, and commercial clients in Arizona.